About us
Our Australian journey began on 1 August 2022, when we hired our first Blue Light Card team member and on 6 October 2022, we launched our discount service to our Australian members (which includes both frontline workers and the emergency volunteers) with a Channel 9 News exclusive. We reached our first 15,000 members in September 2023 along with onboarding our first 250 brands.
Blue Light Card Australia is committed to finding ways to recognise and reward all of the frontline workers who keep us safe and well, and we're actively supporting our health professionals, law enforcement (police, including Australian Federal Police and Australian Border Force), ambulance and paramedic services, fire departments, SES and correction officers who all do an incredible job.
We are Blue Light Card. There for the people who are there for all of us.
Workplace & culture
Our members are at the heart of everything we do, so our people are integral to helping create the unique experience we deliver. We're genuinely committed to creating a place where our team love to work, and people want to join.
Our Sydney-based team operates in a collaborative and fast-paced environment, based in a modern office space located close to the CBD, Central Station.
We genuinely respect, empower and value every member of our diverse team who work hard together to give back to our members and continue to drive Blue Light Card's success. We work as a team and try to have a bit of fun while we do it!
Our benefits
Time spent at work is just one part of our lives but one we want to enjoy! That's why we offer hybrid working, competitive annual leave allowance, a cracking office space, colleague assistance programme, regular learning and development opportunities and much more.
The below benefits are for our Australian-based colleagues.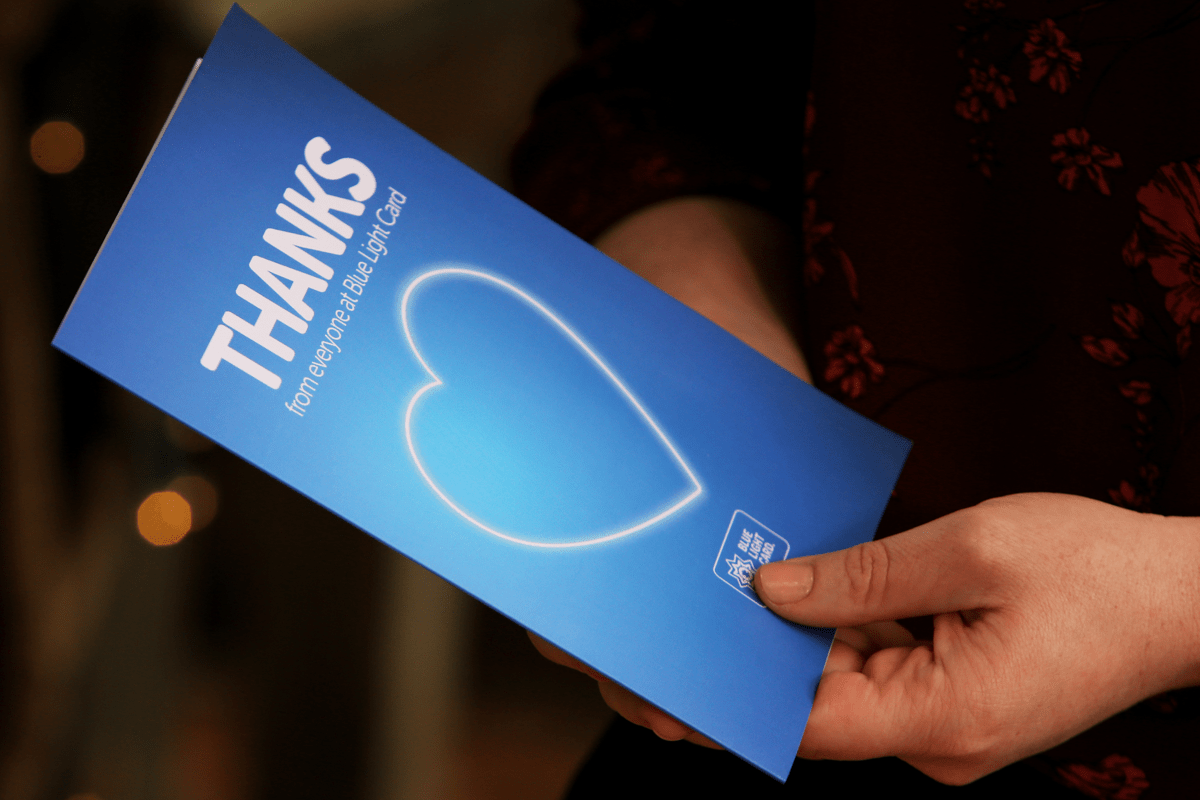 Hybrid working and flexible hours
24 days of annual leave
Birthday leave
Social and Culture Club events
39 weeks of paid parental leave
Casual dress code and modern office space (games area, quiet meeting rooms, coffee, fully stocked kitchen)
Employee assistance programme (including mental health support)
$1000 annual contribution towards private health insurance
Meet our founders
Blue Light Card started when two friends (Tom Dalby and Steve Denny) decided that they wanted to make a difference. Years later, that's still the case.